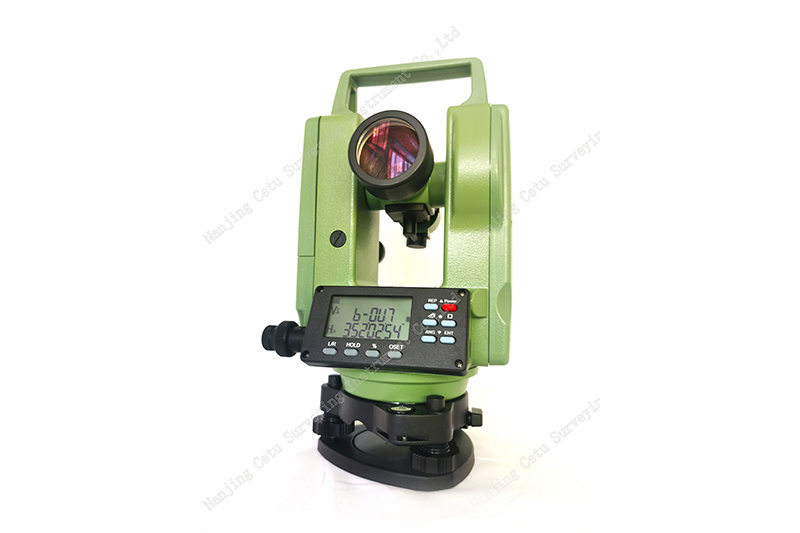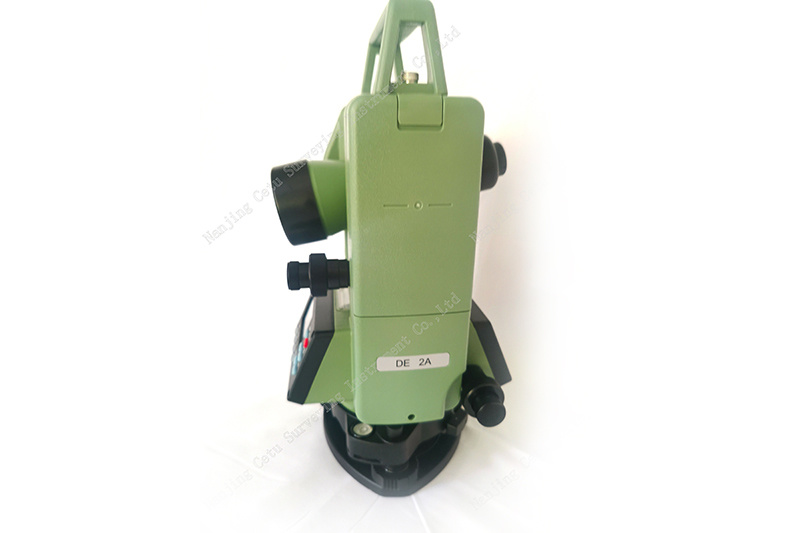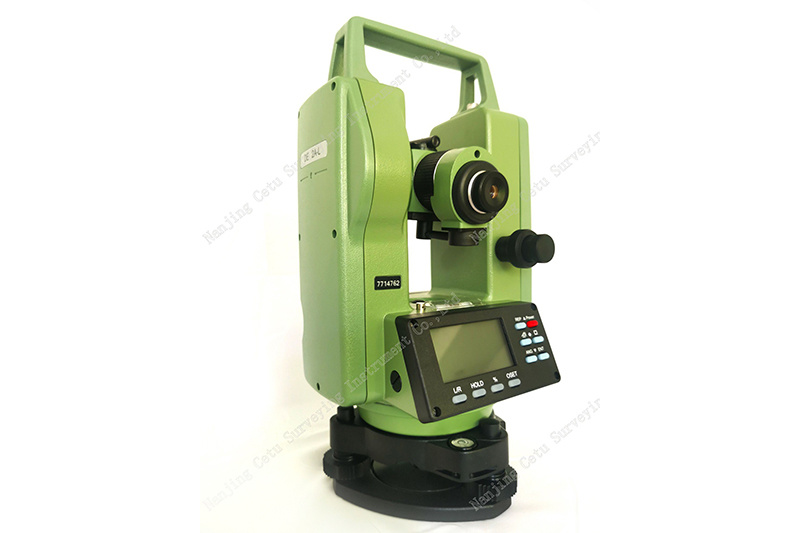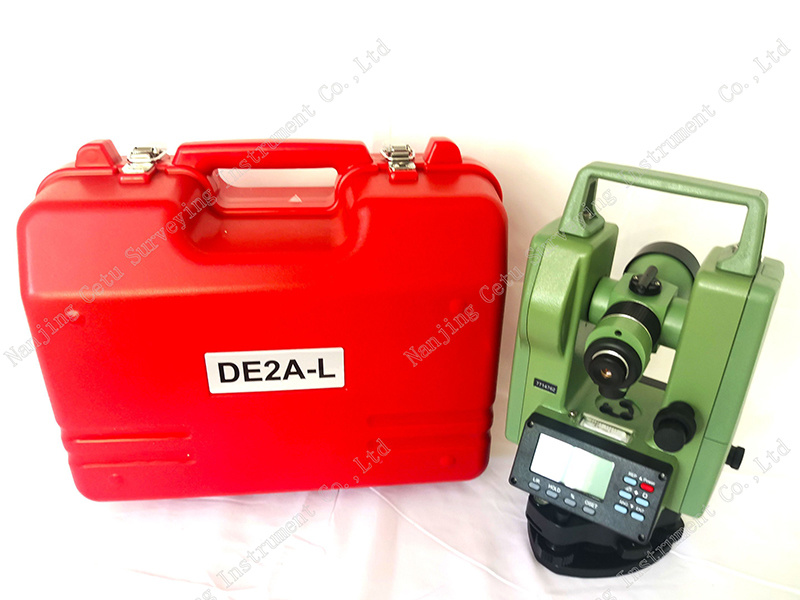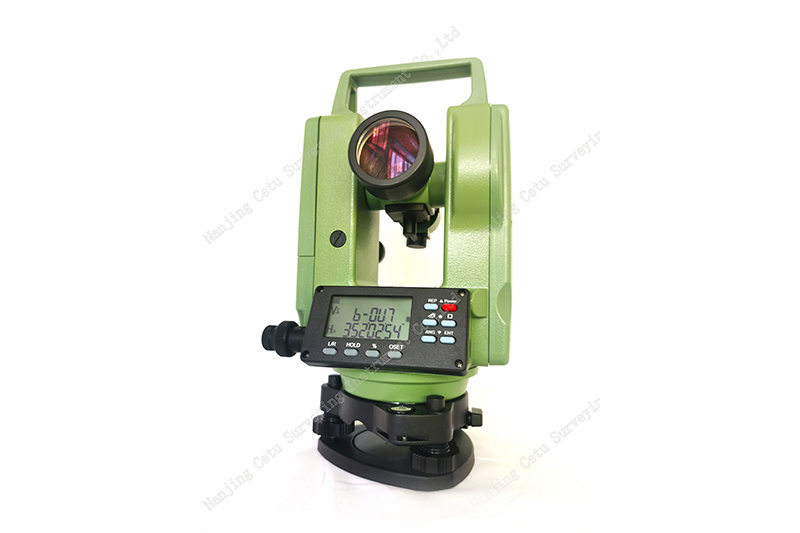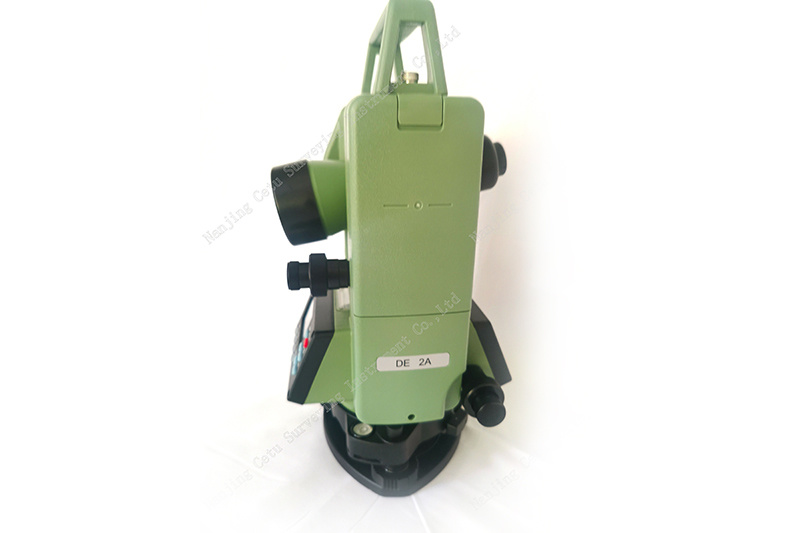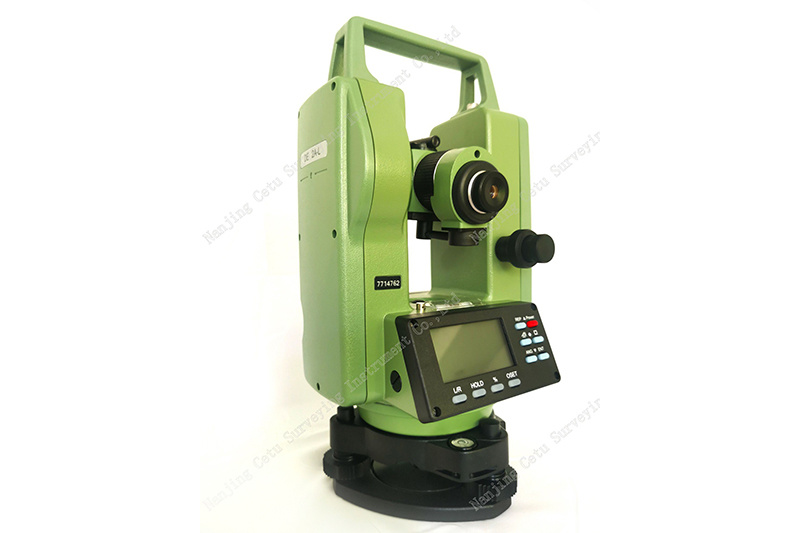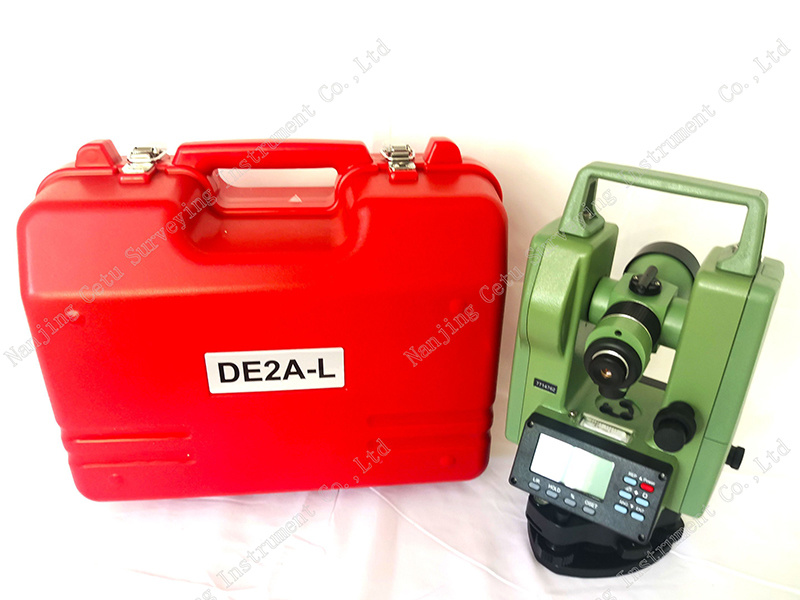 DADI DE 2A Electronic Theodolite
Our company can support you with this kind of surveying & mapping instrument. Here you can get a view of some hot-selling and high-quality model:
Contact now
Product Details
---
1.Absolute coding angle measurement system, digital and intelligent angle measurement, stable and reliable work.
2.Double-sided LCD panel, clear display and easy to operate.
3.Highly integrated circuit board, high-quality IC components, imported CCD sensor, quality assurance.
4.Using steel shaft system, imported lubricating grease, metal shell, long service life.
5.Independent tilt sensor for automatic correction of tilt errors.
6.Sealed waterproof telescope.
7.Coaxial locking screw and fine-tuning screw for easy measurement.
8.International common functional mode, easy and standardized operation.
Telescope

Imaging

Positive

Magnification

30X

Objective lens effective aperture

47mm

Resolution

3.75''

Field Angle

1°30′

Shortest Sight Distance

1m

Stadia Multiplication Constant

100

Lens Barrel Length

162mm

Angle Measurement

Angle Measure Method

Absolute Encode

Angle Measure Precision

2″, 5″

Minimum reading

1″,5″,10″

Angle Measure Unit

360°,400gon,6400mil

Level

Long Level

30″/2mm

Circle Level

8′/2mm

Compensation

System

Liquid capacitive

Working Range

±3′

Resolution

1″

Plummer (Laser & Optical Optional)

Optical Plummer

Imaging

Positive

Magnification

3X

Focus range

0.3m~∞

Field Angle

5°

Laser Plummer

Laser Wavelength

650nm

Laser Power

5mw

Laser Level

II

Effective Range

0~3m

Spot Size

1mm/1.5m

Battery

Power Source

Rechargeable NiMH Battery

Voltage

DC 6V

Continous Working Time

BDC1800mAh About 10 hours

Temperature

Working Temperature

-20ºC~+45ºC

Size & Weight

Size

180X166X355mm

Center High

232mm

Weight

6.5kg
Nanjing Cetu Surveying Instrument Co., Ltd. was founded in 2015. Our company is known as Nanjing Jingwei Surveying Instrument Sales and Service Center (founded in 1992), which was the former sales & service platform of Nanjing Surveying instrument Factory.

The main products of our company includes GNSS receiver, total station, laser distance meter, theodolite, level, walkie talkie, etc. Our company has distribution rights of FOIF, Hi-Target and many other domestic well-known brands. In addition, Trimble(America) authorized our company as a special contractor.
Over the decades, we have established great credit in the business, and we got the support of global users. "Quality first, customer first", we will always do our best to provide professional services for our customers.

Wechat
Contacts
Address: No. 36 Xinmofan Road, Gulou, Nanjing, Jiangsu