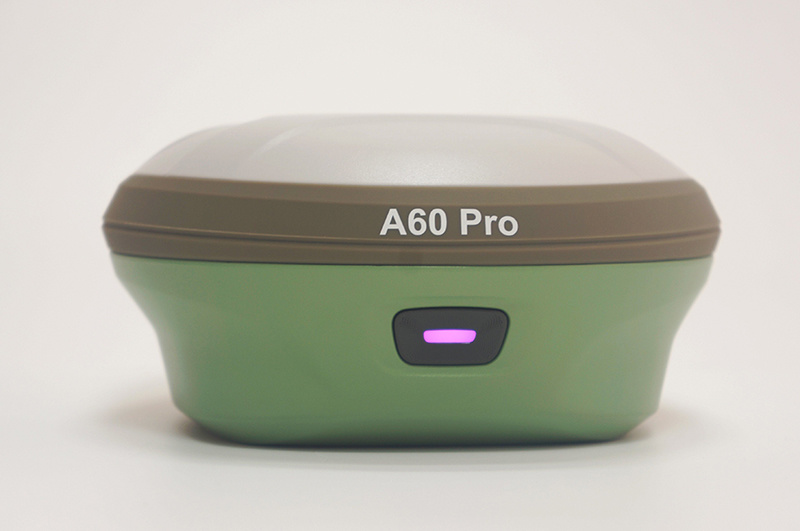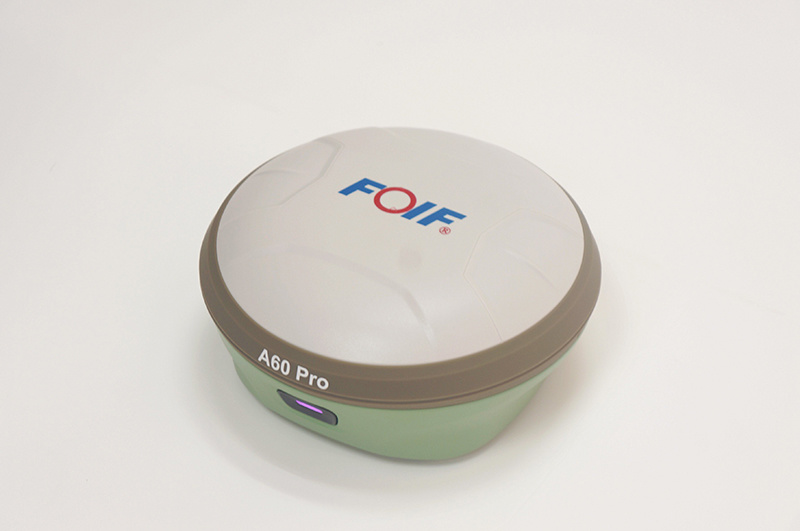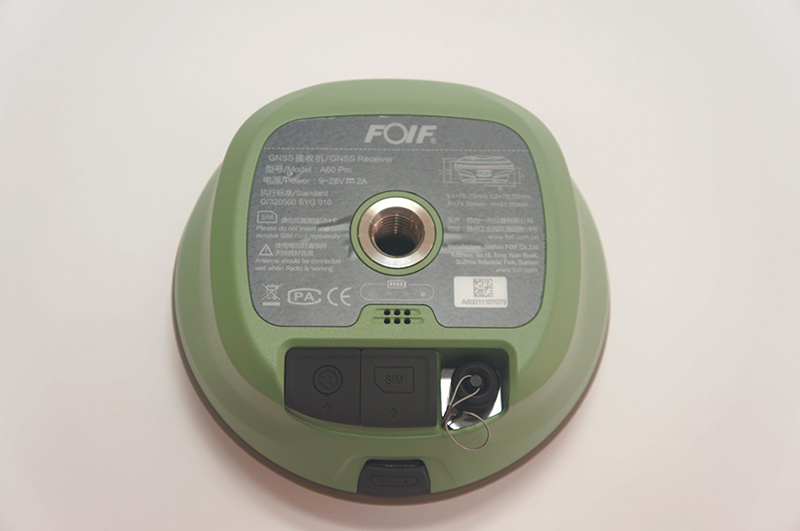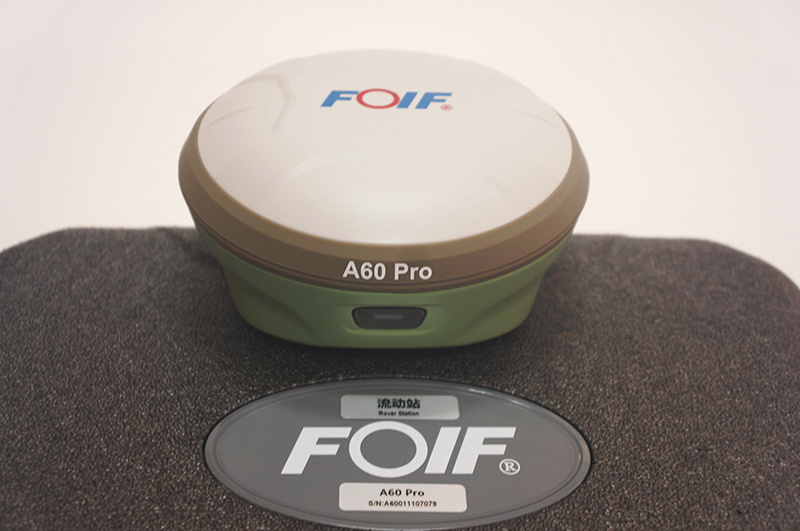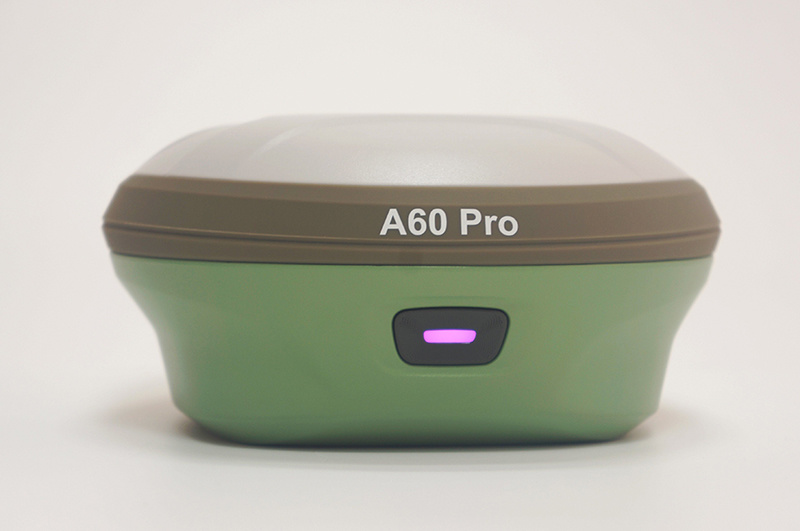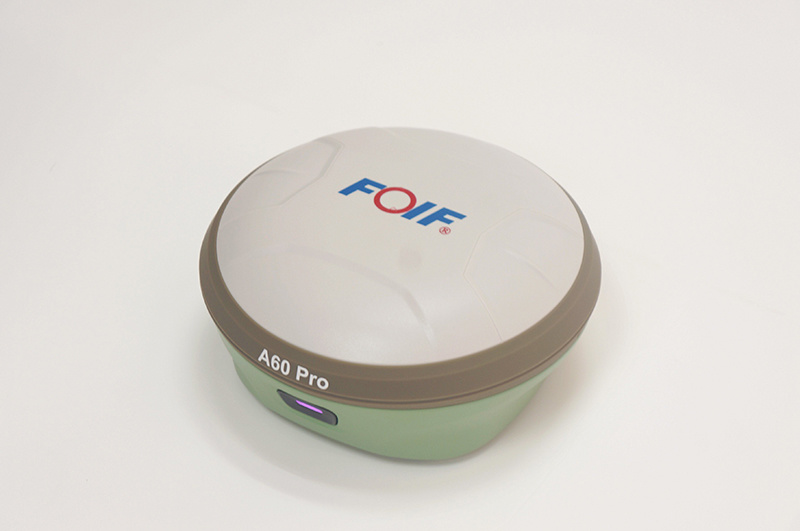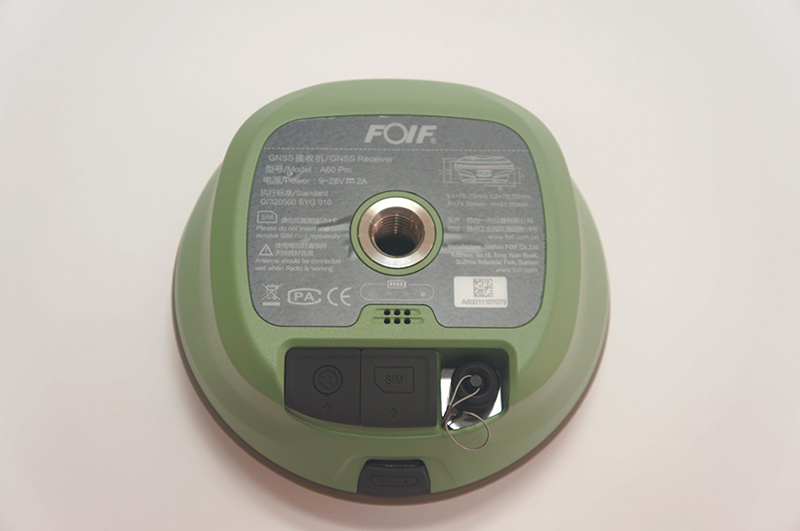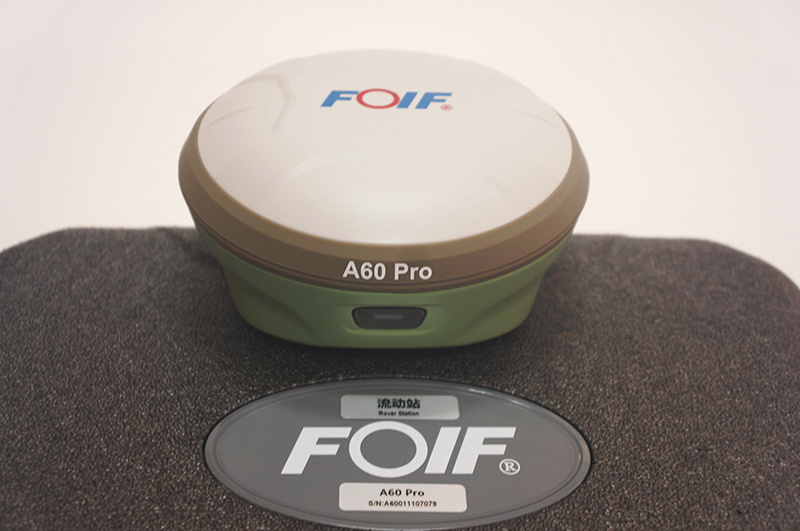 FOIF A60 Pro GNSS Receiver
Our company can support you with this kind of surveying & mapping instrument. Here you can get a view of some hot-selling and high-quality model:
Contact now
Product Details
---
1. Linux system, support WebUI page settings
2. 800 channels, support Beidou-3 (ACEBOC), star chain endurance, star station difference
3. Lightweight and miniaturized, all-magnesium alloy body design
4. Four-in-one combination antenna, integrating GNSS, Bluetooth, WIFI, and 4G antennas
5. Colorful LED design, mixed multi-color breathing lights show receiver status
6. Large-capacity lithium battery, comes with 4 battery indicator lights, supports TYPE-C fast charging
7. Built-in Esim, free traffic for three years, network mode operation can be performed without inserting a card
8. New algorithm tilt module, tilt measurement technology without calibration
9. Built-in transceiver integrated radio, full protocol, full frequency, full compatibility
A60 PRO

GNSS

Channels

800

Satellite Signals

GPS:L1 C/A,L1P,L1C,L2C,L2P,L5

BDS: B1I, B2I, B3I, B1C, B2a, B2b, ACEBOC

GLONASS: G1, G2, G3

Galileo: E1, E5a, E5b, ALTBOC, E6

QZSS: L1C/A, L1C, L2C, L5, LEX

SBAS:L1,L5

L-Band: Optional

Update Rate

10Hz standard, 20Hz optional

Accuracy

Static

H: ±(2.5+0.5×10-6D)mm ; V: ±(5+0.5×10-6D)mm

RTK

H: ±(8+1×10-6D)mm; V: ±(15+1×10-6D)mm

Power Supply

Battery Capacity

Built-in battery, 4.2V, 6800mAh*2

Working Duration

lasts for 10h (rover)

Input Voltage

9~28V DC

System

Operating System

Linux+A7

Memory

8G, no TF card slot

Bluetooth

V5.0+EDR, downward compatibility/ BLE

WIFI

802.11 b/g/n

Network

All Netcom 4G

LTE FDD: B1/B3/B5
LTE TDD: B34/B38/B39/B40/B41
WCDMA: B1/B8TD-SCDMA: B34/B39CDMA: BC0
GSM: 900/1800MHz

Radio

TRM101,410-470MHz

RTK Fusion

Positioning accuracy of 30° bar tip within 2cm and 60° bar tip within 5cm
Note: 1.8 m bar height

Data link

TNC

used to connect inner radio antenna

Type-C Port

used for charge and date transmission

5 Pin Port

Used to connect external power and external radio

Esim

ESim embedded, no need to insert a card can be implemented network mode operation

SIM Card Slot

Dual-card slot compatible design, embedded ESIM, external SIM card.If the SIM card is inserted, it will use the SIM card by default. If the SIM card is not inserted, it will use ESim by default.At the same time, the user can also choose the use scheme

Physical

148mm*74.5mm, weights about 1.0kg

Voice

supprt

Screen

Smart Touch Screen, work as a controller

Turn on/ off

1) Long press for 3 seconds to turn off the device.
(2) Short press once to broadcast the current state, and the four battery level indicator lights will be on for 5s according to the battery level and then off.
Shutdown state:
(1) Long press for 3 seconds to start the device
(2) Shutdown and charging state: four battery level indicators.
(3) Short press once (slightly longer than in the power-on state) : the four battery level indicator lights will be on for 5s and then go off.

Breathing Light Red
Red always bright: self - check fault
Breathe in Red: Charge less than 25%
Red flash: abnormal communication on board card
Green 5S one time (500ms green) overlay mixed color: data records, including static, base station, mobile station data records
purple
Chang Liang: Fixed solution
Blink: data link receiving and sending
Breathing: single point, successful positioning

Flash: Not positioned
Purple turns blue when bluetooth is connected
Yellow boot in..
Yellow flicker self check..
The yellow breath firmware is being upgraded..
Red-green-blue cycle built-in module upgrade...Including network module firmware, board card firmware, sensor firmware, radio firmware
4 electric quantity indicator lights
In the charging state, the light flashes according to the remaining charge

Environment

Work Temperature

-30ºC ~ +65ºC

Storage Temperature

-40ºC ~ +80ºC

Down Fall

Resistance to 2m fall with pole (hardwood ground), 1.2m free fall.

Waterproof & dustproof

IP67

Humidity

anti-condensation 100%
Nanjing Cetu Surveying Instrument Co., Ltd. was founded in 2015. Our company is known as Nanjing Jingwei Surveying Instrument Sales and Service Center (founded in 1992), which was the former sales & service platform of Nanjing Surveying instrument Factory.

The main products of our company includes GNSS receiver, total station, laser distance meter, theodolite, level, walkie talkie, etc. Our company has distribution rights of FOIF, Hi-Target and many other domestic well-known brands. In addition, Trimble(America) authorized our company as a special contractor.
Over the decades, we have established great credit in the business, and we got the support of global users. "Quality first, customer first", we will always do our best to provide professional services for our customers.

Wechat
Contacts
Address: No. 36 Xinmofan Road, Gulou, Nanjing, Jiangsu